One of the great things about living in Arlington, Virginia, is that there's always something to do. No matter what your interests are, you can find an activity that suits you. Here are ten of the best things to do in Arlington, VA.
Immerse yourself in local and national history
The historic city of Arlington understands its unique past and its role in commemorating America's history.
Name any building essential to a city, and there likely is a historic version of it in Arlington. The city's
local historic districts
comprise nearly
two dozen neighborhoods
. If you're an architect or appreciator of historic structures, look for the several houses that date back to the 19th century and older. Some places (like cemeteries and forts) are both integral to the history of Arlington and significant in the context of American history. As you explore Arlington, you may encounter historic markers that describe elements of the city as if they were part of a museum.

Among the National Historic Places, the most recognizable (as we will revisit later in this blog) are concentrated in the 639 acres of Arlington National Cemetery.
Take a tour of the Arlington House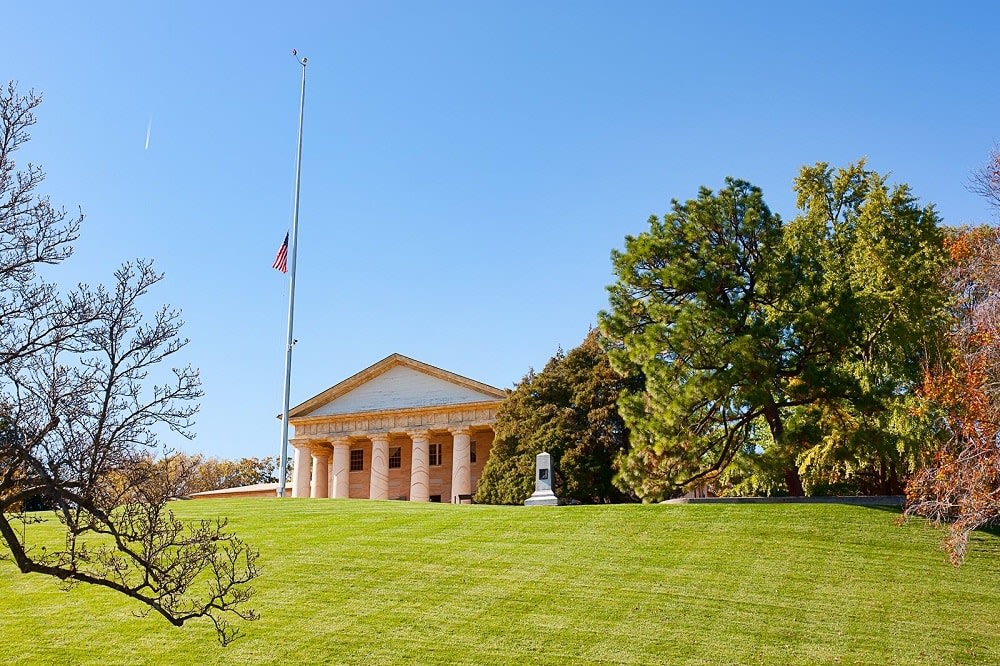 Photo courtesy of Shutterstock
Arlington House is a beautifully restored plantation home that was once the home of George Washington's step-grandson, Colonel Robert E. Lee. The house is situated on a hill overlooking Arlington National Cemetery, offering stunning views of the Potomac River and the Washington Monument. Visitors to Arlington House can explore the historic grounds, tour the restored plantation home, and learn about the lives of the Lee family. The house is open to the public from 9 AM to 5 PM daily, and admission is free. While group tours are temporarily suspended, you can take a
self-guided tour
of the first floor of the Arlington House (the house is a 15-minute walk or short trolley ride from the nearest access point, the Arlington National Cemetery Visitor Center).
Check out some art
The
Arlington Museum of Contemporary
Art is a great place to see some cutting-edge art. This museum frequently hosts exhibitions featuring local, regional, and national artists, and they also have a strong focus on education and outreach. One of the highlights of the museum is their "First Look" series, which gives visitors a chance to see new exhibitions before they open to the public. If you're looking for a contemporary art fix, the Arlington Museum of Contemporary Art is definitely worth a visit.
Salute departed soldiers
The Tomb of the Unkown Soldier
is perhaps the most significant memorial in a city filled with tributes to the American endeavor. Erected in 1921, the tomb is marked by a marble monument in the heart of Arlington National Cemetery. For more than a century, this site has been a final resting place for unidentified service members who gave their lives for their country. Officially without a name, the Tomb of the Unknown Soldier is simultaneously an object for reflection and a subject representing the cataclysmic sweep of wartime history — a place worth contemplating.
Play some games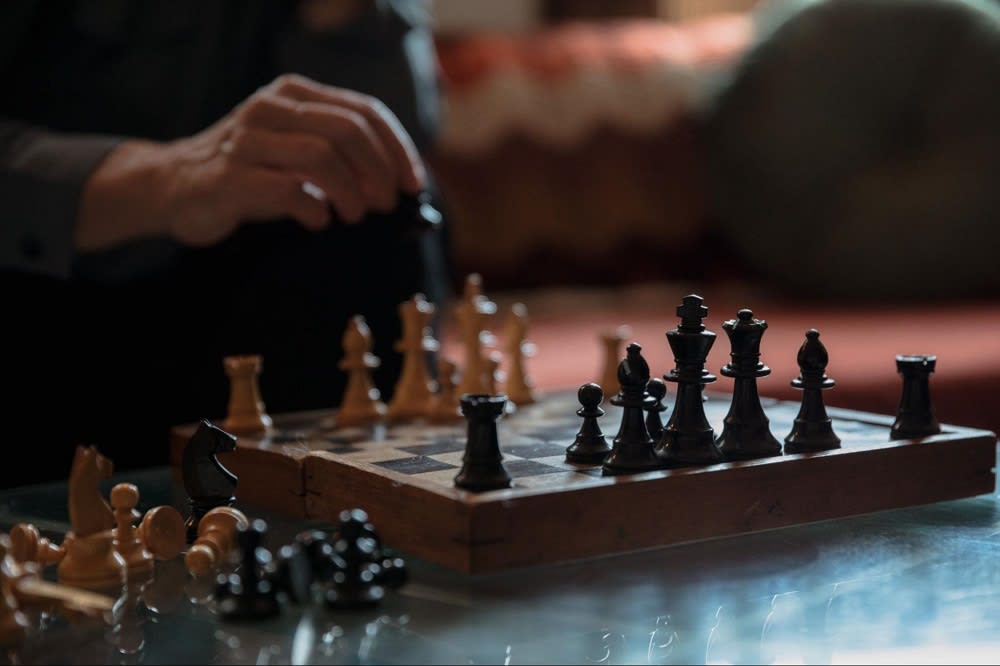 Photo courtesy of Pexels
After a day spent exploring the huge variety of things to do in Arlington, VA, you'll need some downtime to enjoy food and laughs with friends. Visit
The Board Room
for dinner and board games with family and friends. This eclectic space is a great way to unwind after a long week or a fantastic way to spend a rainy afternoon. Home to a craft brewery and serving a bistro-style selection of food, you can stop in for a quick game of cards or spend hours over Cards Against Humanity or Monopoly.
Grab pics for Instagram
If you're looking for photo opportunities, stop by military monuments like the
Air Force Memorial
, the
Netherlands Carillon
, and the
US Marine Corps War Memorial
. These areas are full of natural light and will give you tons of enjoyable subject matter.The Air Force Memorial soars over 200 feet high, with three stainless steel spires that contrast strikingly with the blue sky on cloudless days. Whereas the Air Force Memorial is just south of Arlington National Cemetery, the Netherlands Carillon — a bell tower gifted by the Dutch — stands on a high point north of the Cemetery, surrounded by flowers and overlooking Washington, D.C. Just up the road from the Carillon, you will find the US Marine Corps War Memorial, a large bronze statue depicting a famous image: six servicemen (five Marines and one Navy Corpsman) raising an American flag on Iwo Jima during World War II.
Gaze at the stars
David M. Brown Planetarium
is a public planetarium in Arlington, VA. This planetarium is owned and operated by Arlington County and is located in Arlington's Washington-Lee High School. It's open to the public for shows and special events.
Honor a conservationist
Theodore Roosevelt Island
is a small, lush oasis in the middle of the Potomac River. This island is home to a variety of wildlife, including birds, squirrels, and deer. It's also a popular spot for hiking, picnicking, and fishing. The island was named after Theodore Roosevelt, the 26th president of the United States. Roosevelt was known for his love of nature, and he helped to establish many of America's national parks. Today, Theodore Roosevelt Island is a National Memorial that honors Roosevelt's legacy as a conservationist. Visitors can explore the island's hiking trails, view sculptures of Roosevelt and his family, and enjoy the peaceful surroundings.
Go on a picnic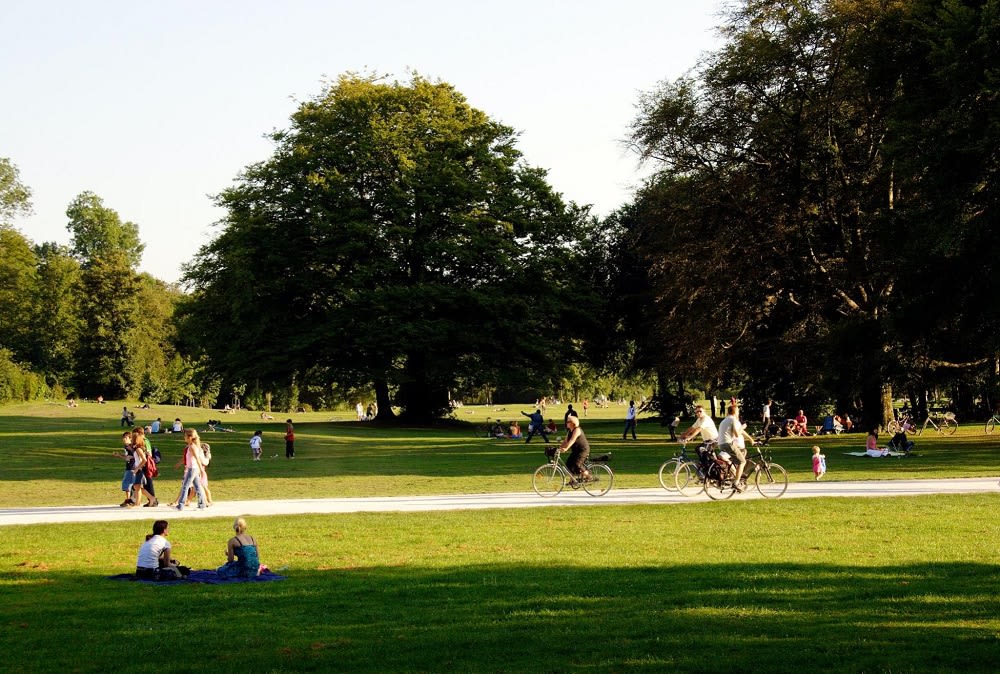 Photo courtesy of Unsplash
Lady Bird Johnson Park
is a beautiful spot for a picnic in Arlington, VA. This park has a playground, plenty of open space to run around, and a lovely view of the Potomac River. There's also a walking trail that follows the river. The trail is shaded by trees, and it's a great place to get some exercise and spend an afternoon with the family.
Go bird watching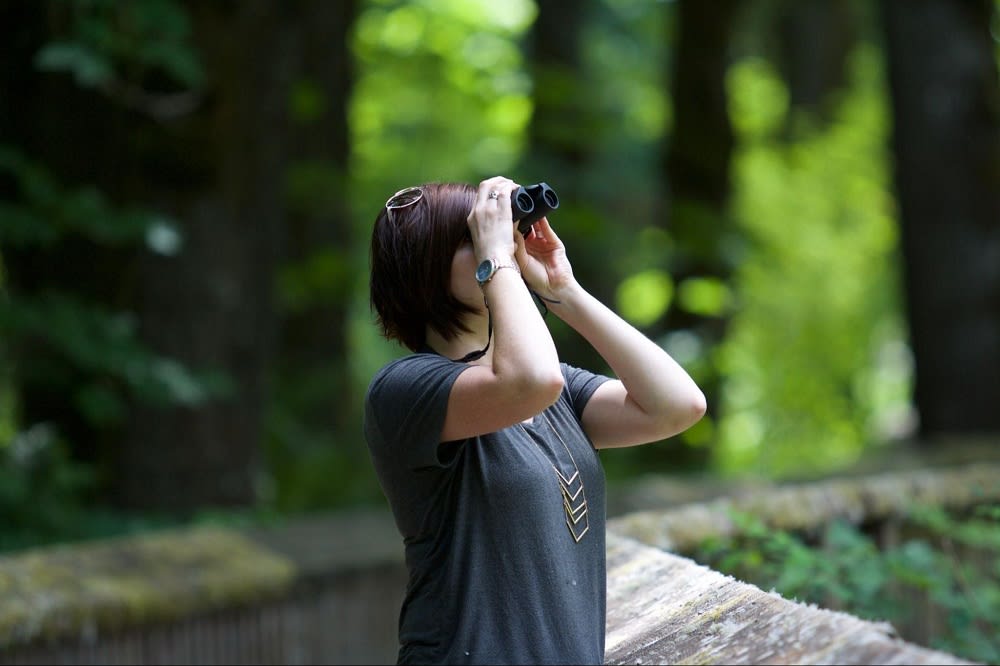 Photo courtesy of Unsplash
Roaches Run Waterfowl Sanctuary
is a nature preserve that's home to a variety of plant and animal life. This sanctuary is made up of two distinct ecosystems: a freshwater marsh and a forested wetland. The marsh is home to turtles, frogs, fish, and a variety of insects, while the forested wetland is home to birds, mammals, and reptiles. The sanctuary is open to the public for hiking, bird watching, and fishing. There are also a number of educational programs offered at the sanctuary, making it a great place to learn about the local environment.
Arlington
is one of the best places to live in Virginia. There's plenty of fun for an active family, so you'll never run out of things to do! When you're ready to explore Arlington, VA real estate, make sure to connect with
The Rutstein Group
to get the most up-to-date information on current housing availability in this explosive market.

*Header photo courtesy of Unsplash