If you are looking to buy your first home, you're likely focused on saving up for everything that purchase involves. One cost that's likely top of mind is your down payment. Don't let a common misconception about how much you need to save make the process harder than it could be.
Understand 20% Isn't Always the Typical Down Payment
Freddie Mac explains:
". . . nearly a third of prospective homebuyers think they need a down payment of 20% or more to buy a home. This myth remains one of the largest perceived barriers to achieving homeownership."
Unless specified by your loan type or lender, it's typically not required to put 20% down. This means you could be closer to becoming a homeowner than you realize. According to the National Association of Realtors (NAR), the median down payment hasn't been over 20% since 2005. In fact, the median down payment today is only 14%. And it's even lower for first-time homebuyers at just 6% (see graph below):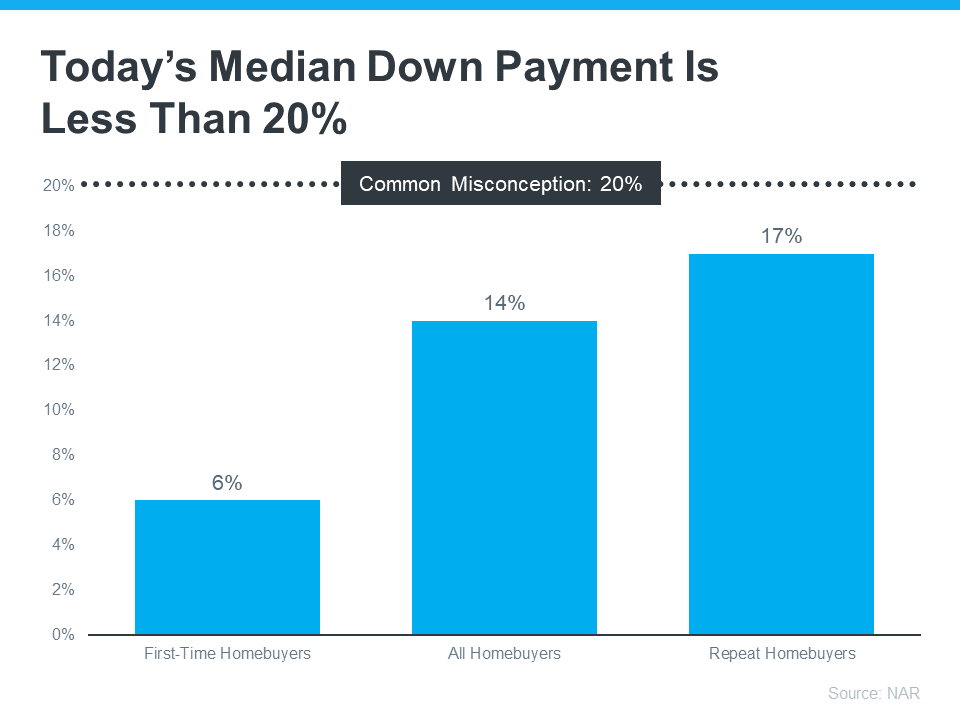 What are your options for getting a downpayment
You may not need to save as much for a downpayment as you think. There are a lot of first-time home buyer programs in DC, Maryland and Virginia that you might be able to take advantage of. Did you know in Washington, D.C. the Home Purchase Assistance Program (HPAP) gives up to $202,000 in down payment and closing assistance to eligible first-time homebuyers? You can check out some of the downpayment assistance programs HERE.
Plus there are even loan types, like FHA loans, with down payments as low as 3.5%, as well as options like VA loans and USDA loans with no down payment requirements for qualified applicants.
To understand make sure you look at all your options. We can also suggest local lenders that are certified to help assist with all of these great local programs for first-time home buyers.
Bottom Line
20% down payment isn't always required. If you want to purchase a home this year, we can halp. At The Rutstein Group, we help all kinds of local buyers find their dream homes every day. We solve problems before they materialize and create solutions that reflect your priorities. We prepared a home buyer guide that outlines the steps needed to take to find your dream home in DC, Maryland, and Virginia.